In the News:
Check out this great video from the Journal of Light construction featuring Ron and William discussing mold making for an ornamental plaster repair!
Read the entire article here!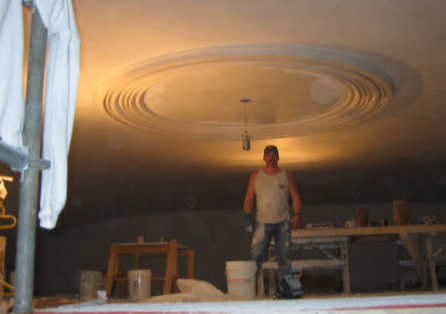 A little about our team:
We have been producing custom plaster installations for over 35 years! We do restoration of churches, old and new residential homes, and public and commercial buildings, many of which are on the National Register of Historic Buildings.
How we do it:
In restoration work, we use the historically accurate materials and techniques. In new construction, we also use modern materials and techniques, to the specifications and needs of the project architech, designer, or home owner.